Free Printable Gnome Coloring Pages
These free gnome coloring pages are absolutely adorable and perfect for any lover of fairy tales and kids of all ages.
Coloring is a great way to pass a rainy day when you can't be outside. It's also a great wind-down activity for those long summer evenings, or something to do in the car on a roadtip!
If your child is really into gnomes, they'll love building a gnome garden!
How to Download These Gnome Coloring Pages
You can scroll down below the images to download the entire zip folder of printable gnome coloring pages in one click, or choose to just save your favorites and click each image you want to download it individually.
The download will begin as soon as you click, and it will save directly to your device.
You don't have to enter an email address or sign up for anything to receive these gnome coloring pages – they are free!
Check out all these cute gnomes coloring sheets: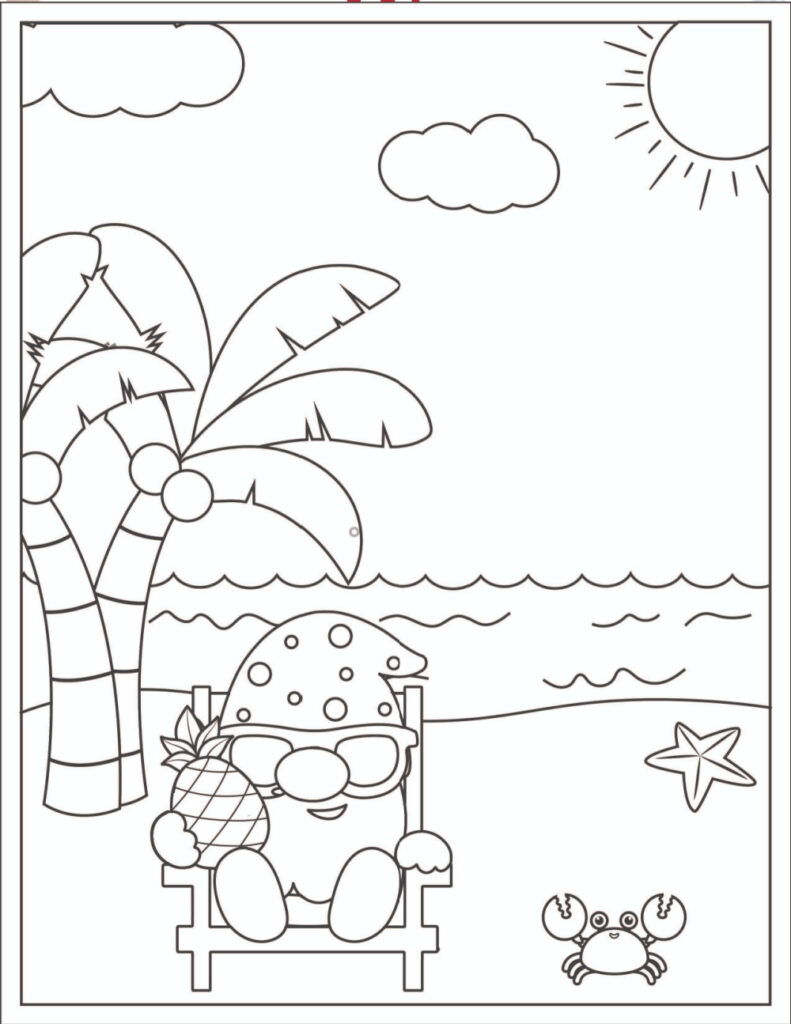 Aghhhh i love the little crab with his little hands in this one!
This free printable gnome coloring pages are so cute – they are the perfect summer activity!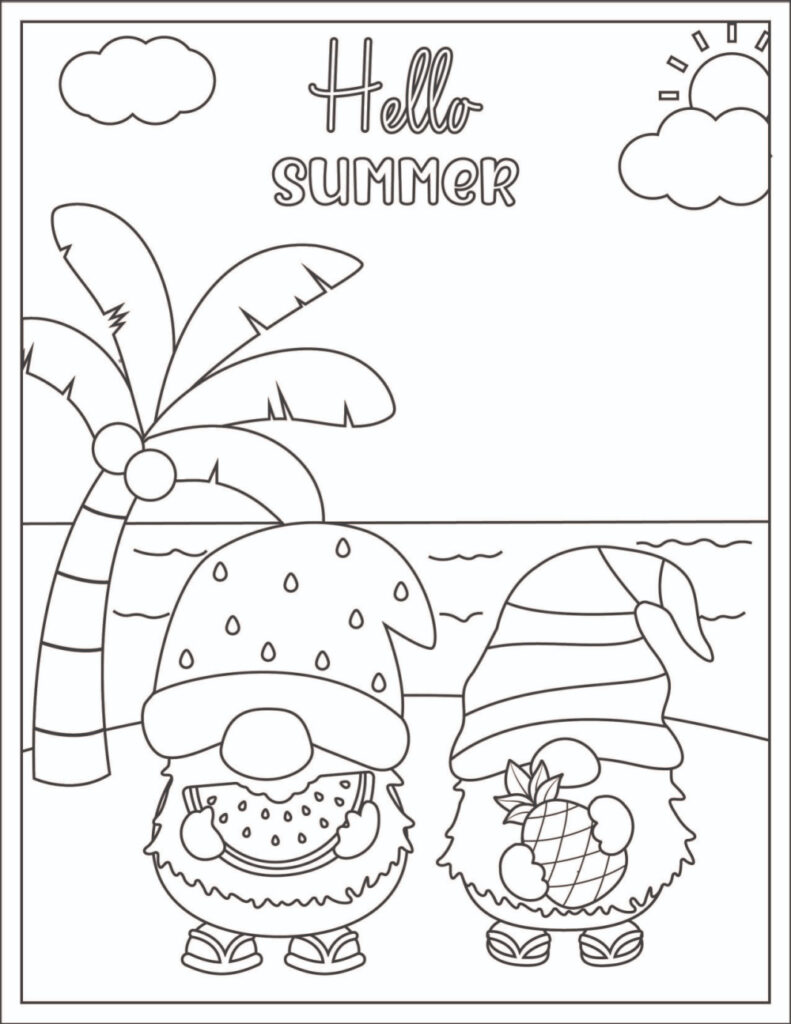 I love that the gnomes are still wearing winter hats despite the fact that it's clearly tropical and hot out where they are. Winter hats and flip flops LOL!
AT first I was distraught thinking the gnome on this coloring sheet had a cell phone… but now I see that's just his drink. (I wonder if this is a testament to MY distress at always being with MY cellphone lol.)
These coloring sheets would be a fun activity for a kid's fairy themed birthday party!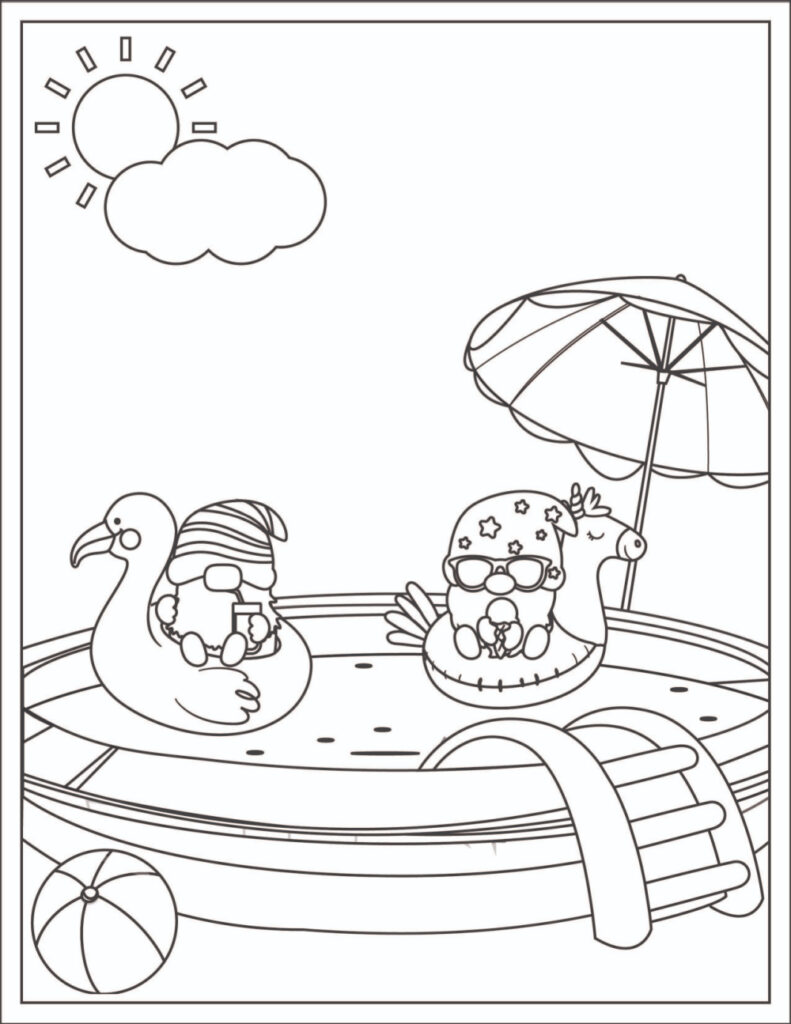 These amazing gnomes just never stop eating!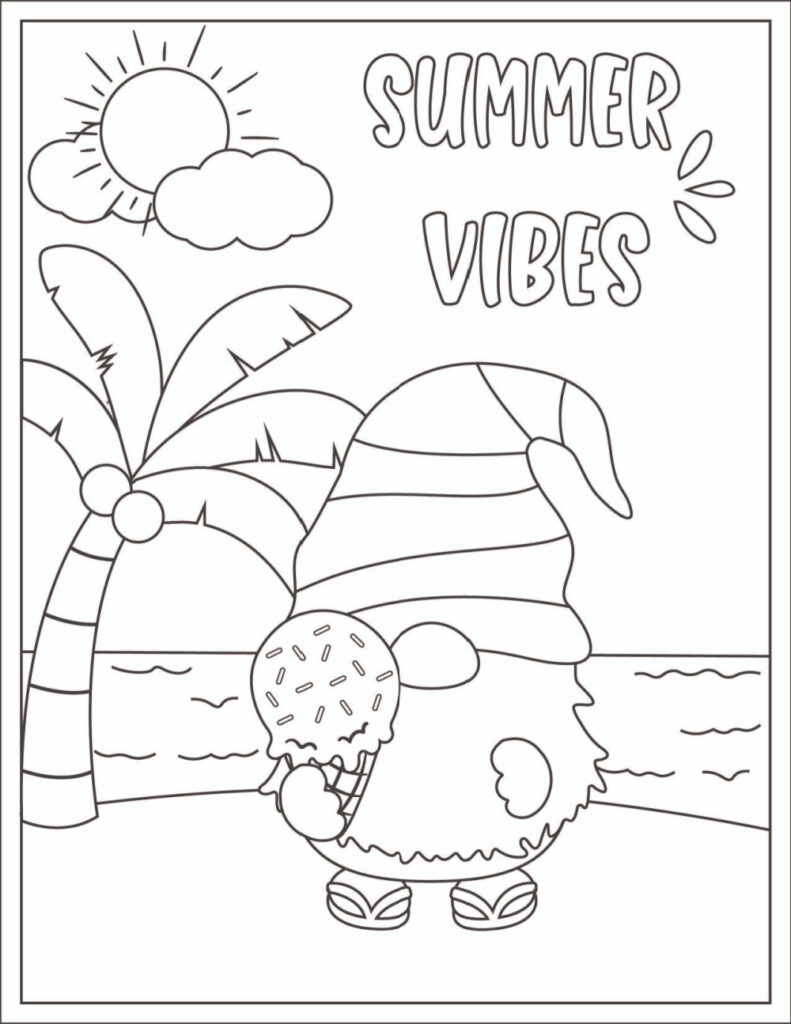 This is an easy coloring page that even a small child will enjoy! Coloring is a fun way to develop fine motor skills, and these pages are not overly complex.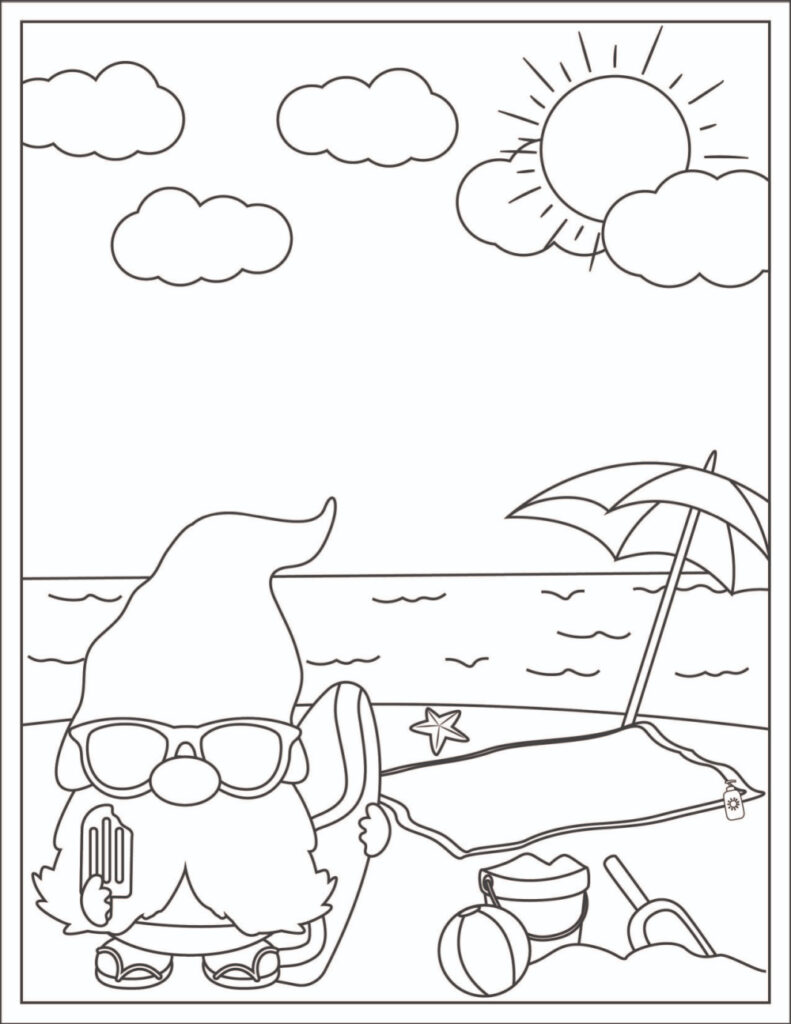 These gnomes are lacking pots of gold, but they make up for it with pails of sand and ice cream treats!
This may be my FAVORITE of all the gnome coloring sheets – the little snorkeling gnome. I think it's because snorkeling is my very favorite beach activity and I feel a connection with this tiny guy.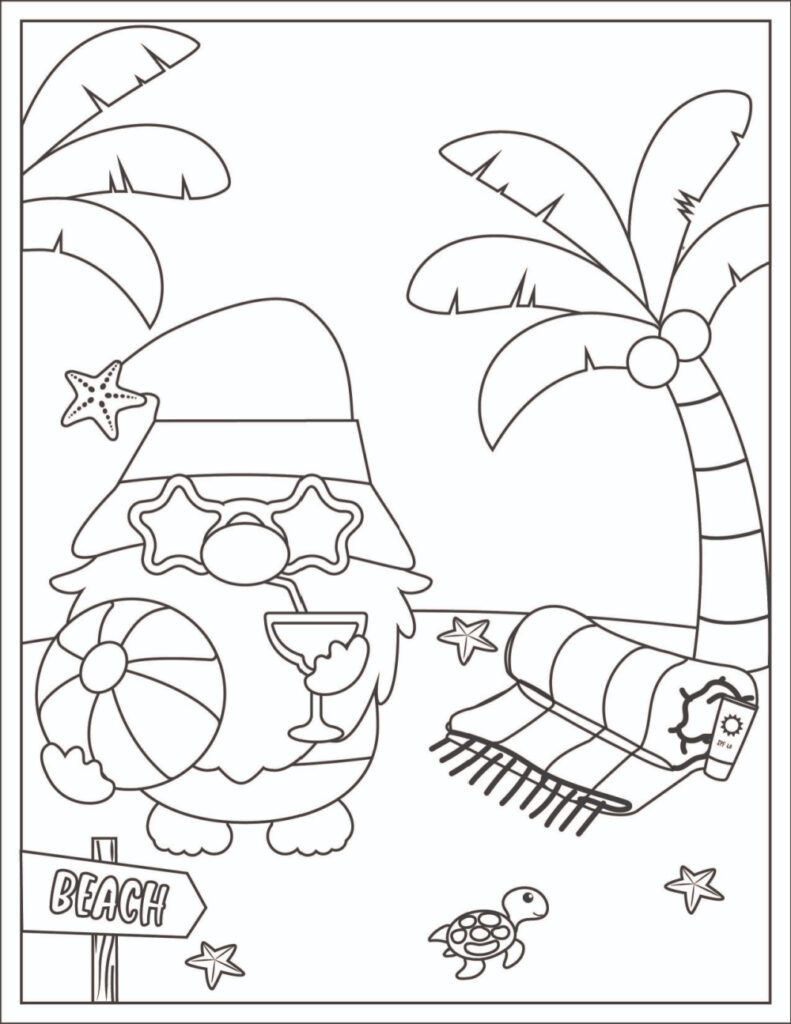 These could easily become my favorite coloring pages, how cute are they!?
If you loved these you will also love these Halloween themed gnome coloring pages!
These printable pages are for personal use only. Do not reproduce or sell. Thanks!