Does your little girl spend her days pretending to be a magical fairy? She'll love a fairy-themed birthday party! We've got loads of inspiration to make the big day magical, from printable fairy party invitations to cute cupcakes to fruit kabob "magic wands." You'll also find creative ways for the kids to dress up like fairies, such as DIY fairy wings, edible fairy wands, and printable paper crowns. Let's get started planning the big day with these fairy birthday party ideas!
Free Printable Fairy Birthday Party Invitations
Need some cute fairy invitations? Grab our free printable fairy party invitations by clicking on the image below. This is the single 5×7 version that should be printed on 5×7 cardstock or photo paper. You can find an 11×8.5 version HERE, which is a slightly smaller version with 2 printed per page. As always with printable invitations, print on thick cardstock at actual size at the highest color quality for best results. Once printed, fill in the name of the birthday child, along with the age and party details.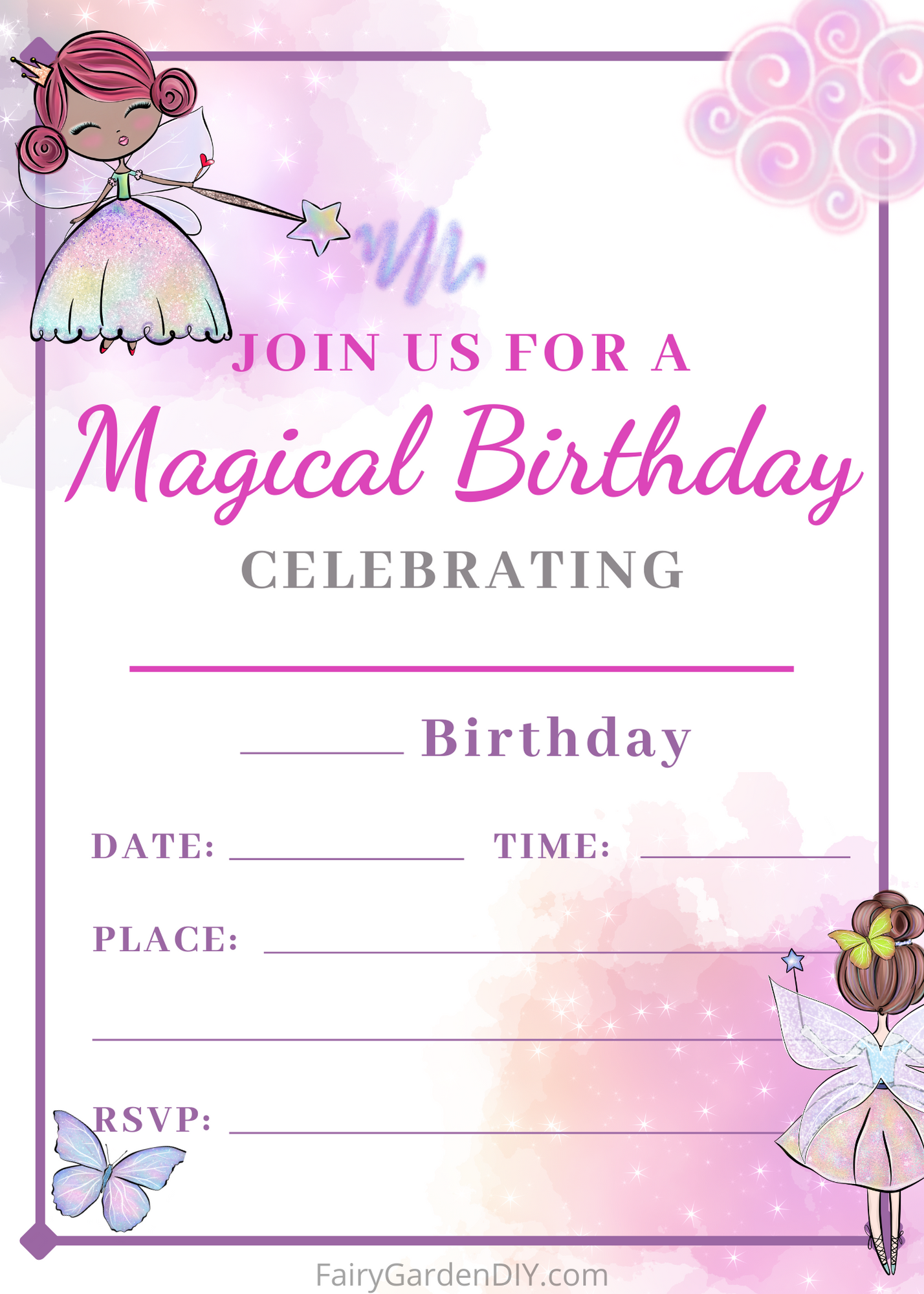 Fairy Party Games
Fairy Scavenger Hunt
Looking for a fun game for the children to play? Our printable fairy scavenger hunt is lots of fun and easy to set up with common items you can find in your backyard or simple things you can make like fairy wands or fairy doors.
Fairy Party Food
You'll find several yummy ideas for the fairy party theme here, from the birthday cake to the drinks and treats for all the kiddos.
Toadstool Cupcakes
If you're going for a woodland fairy theme, these toadstool cupcakes from A Magical Mess are the cutest idea! The only "fussy" parts are the tops to the toadstools, which aren't difficult to make at all. Otherwise, they're surrounded by dyed green coconut flakes and pre-made candy flowers. Easy and beautiful!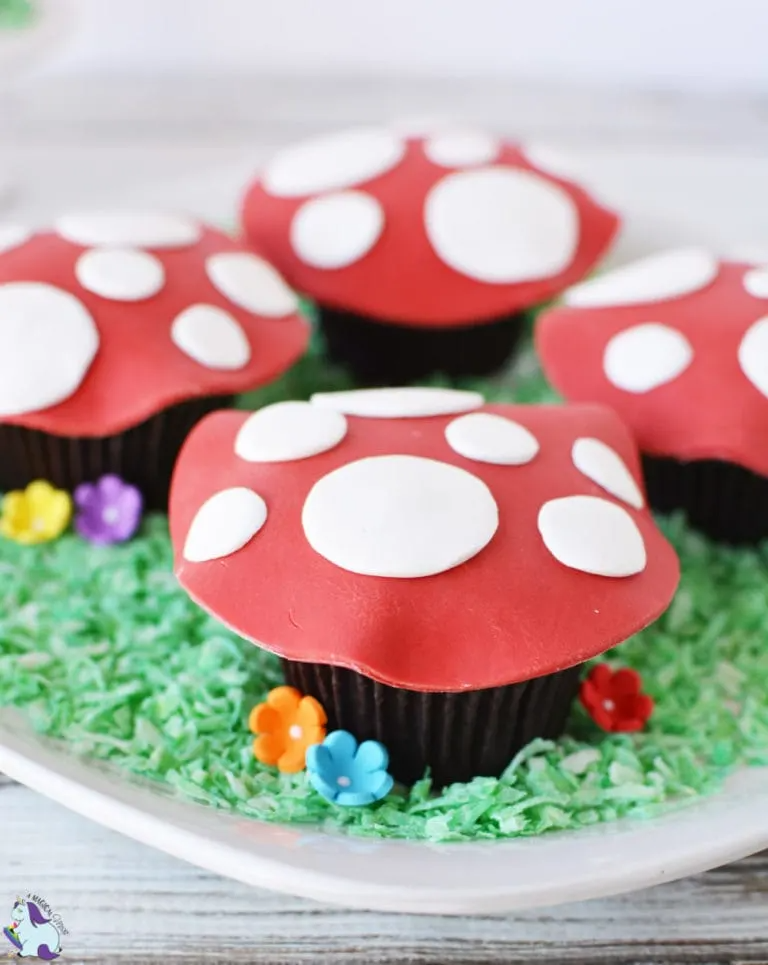 Fairy Tea Party Cake
Making a cake for a fairy tea party or birthday party doesn't have to be difficult. This fairy birthday cake from Bombshell Bling (via Emily Southerland) is a simple single layer cake with piped flowers and a butterfly topper. The cupcakes with flower tops underneath make it look even more magical. Put them all on a tiered tray, and you have an elegant-looking dessert for the birthday party without a cake that's too fussy.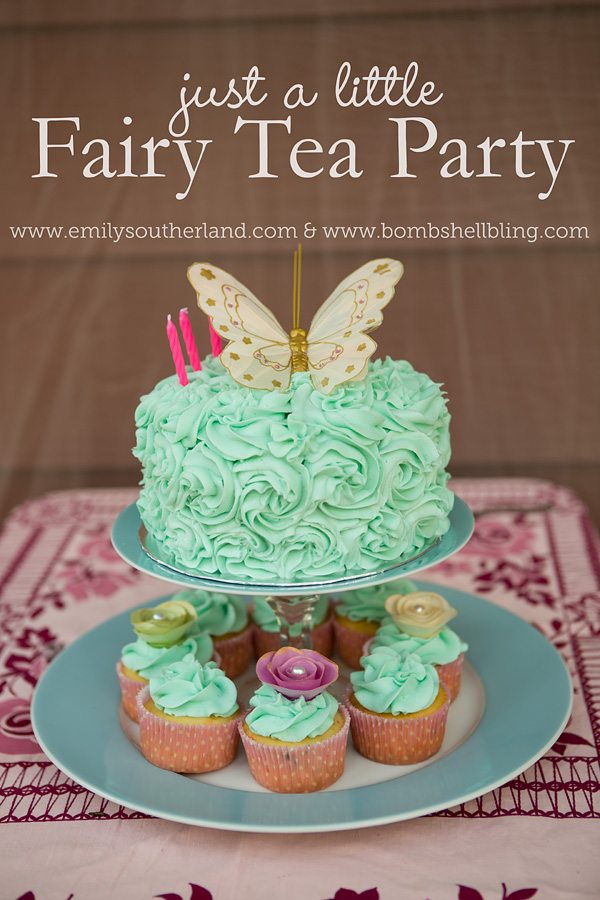 Wafer Cookie Fairy Houses
Use wafer cookies to make edible fairy houses for your cupcakes or dessert table. This tutorial from Handmade Charlotte is such fun and so tasty. And if you don't want to make them and put them on the cupcake yourself, you could set up a wafer cookie fairy house station at your party to let the girls make their own fairy houses.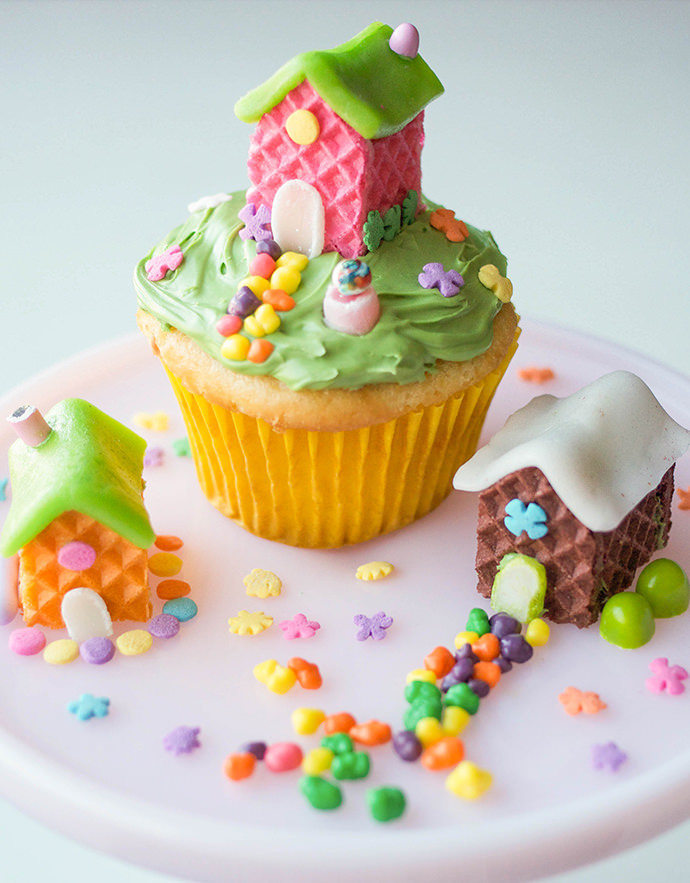 Fruit Kabobs
For something healthy at the fairy party, make these colorful and tasty fruit kabobs. Made with berries and fresh melon, it's a party treat that you can feel good about serving to your guests. Use cookie cutters to cut the watermelon and cantaloupe into fun shapes to put on top of the kabobs. Edible magical wands are the best kind, aren't they?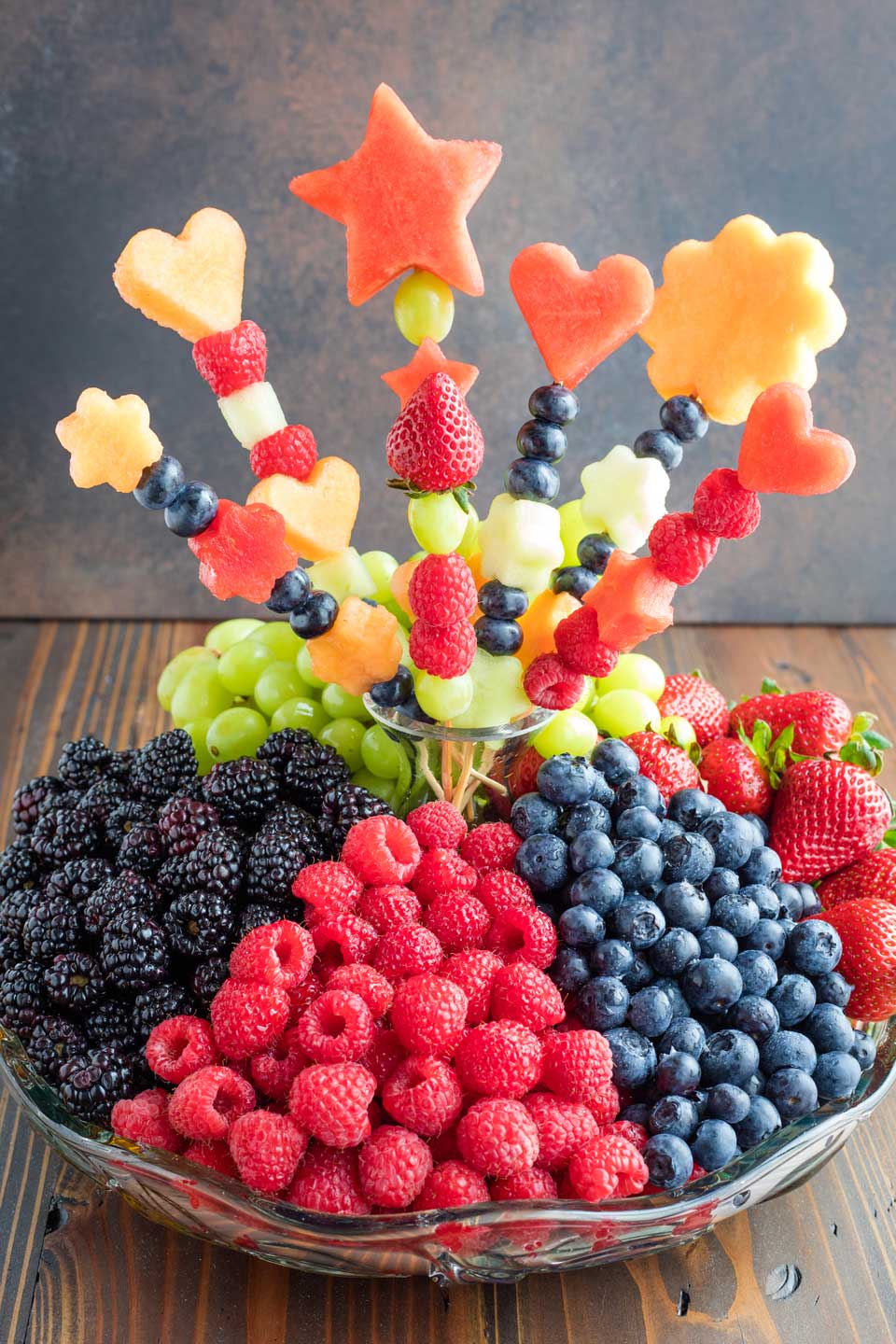 Fairy Wand Cookies
How about some edible star wands? These fairy wand cookies from Red Ted Art are fun and delicious. They're basically sugar cookies cut with a star-shaped cookie cutter and topped with royal icing with coffee stirrers or lollipop sticks inside. Decorate the icing with sprinkles or edible glitter before the icing hardens to make them sparkle.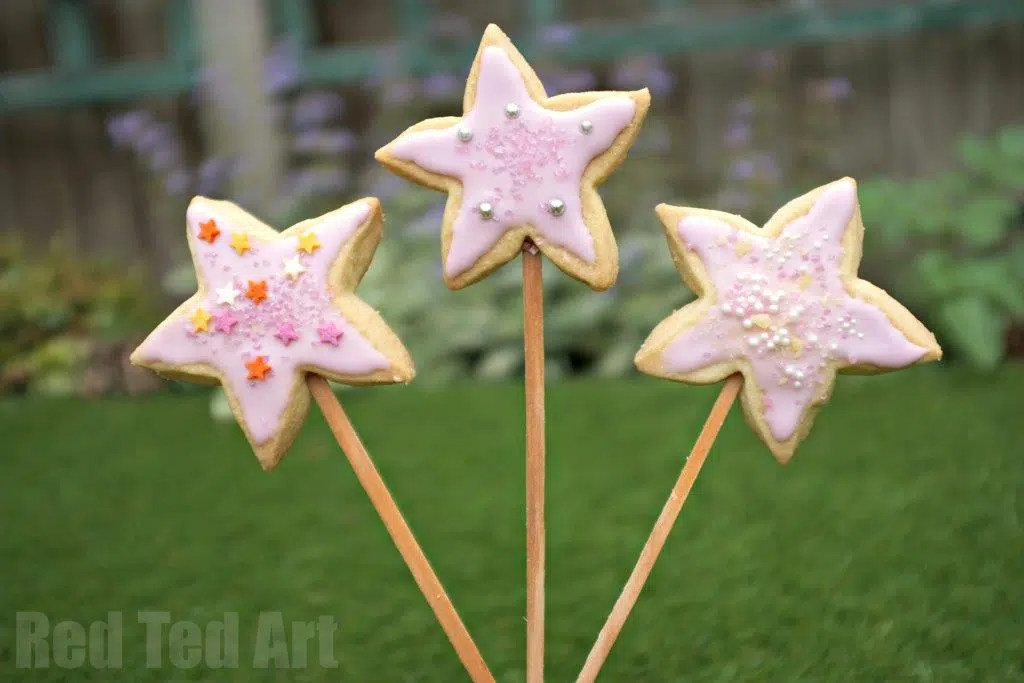 Fairy Bread
No fairy party is complete without fairy bread! And it's really easy to make, too. You'll need soft butter to spread on the white bread. Cut off the edges, and then apply sprinkles generously. This is best made fresh (or let the kids make it themselves) as the bread will get too soggy if made beforehand.
Pink Lemonade
If you want a pretty drink to serve to guests, look no further than this yummy pink lemonade from The Kitchen Is My Playground. It's made with freshly squeezed lemon juice, sugar, grenadine, and sliced lemons. I'll look very pretty on the food table.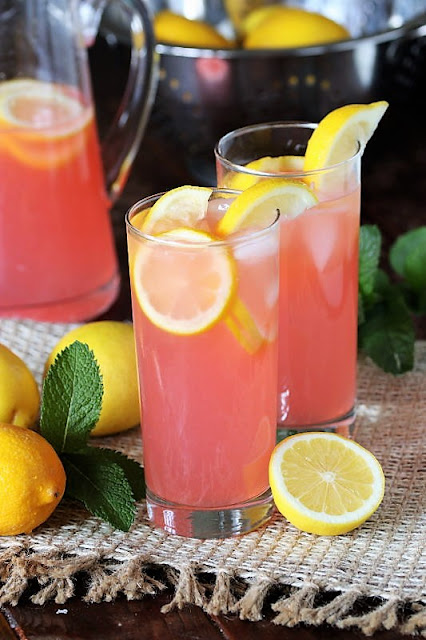 Fairy Popsicles
Don't you love pudding pops? These fairy popsicles from She Saved are just that, except they're pretty, pink, and full of star sprinkles. They're absolutely perfect for a summer fairy birthday party.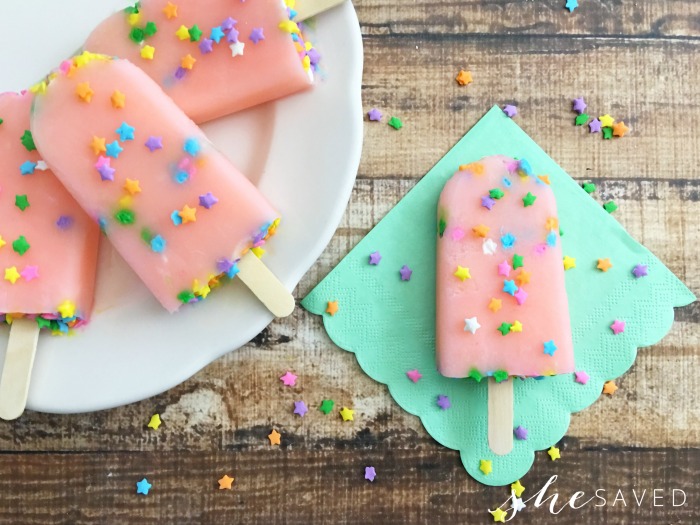 Fairy Party Decoration Ideas
Make the party a splash with beautiful decorations that will please any little magical fairy.
Pink and Gold Fairy Themed Birthday Party
We love everything about this beautiful fairy themed birthday party from The House of Hood. The pink balloon arch is stunning, and the table is decorated beautifully. The "I Believe in Fairies" banner shimmers in the tinsel background, while the flowers, greenery, fairy houses, and toadstool lamp complete the tablescape. The mushroom cupcake toppers are such a charming idea, as are the little fairy figurines dotted throughout. Visit her post to see even more beautiful fairy party ideas, like the fairy wing party favors and the sparkly cupcake decorating station.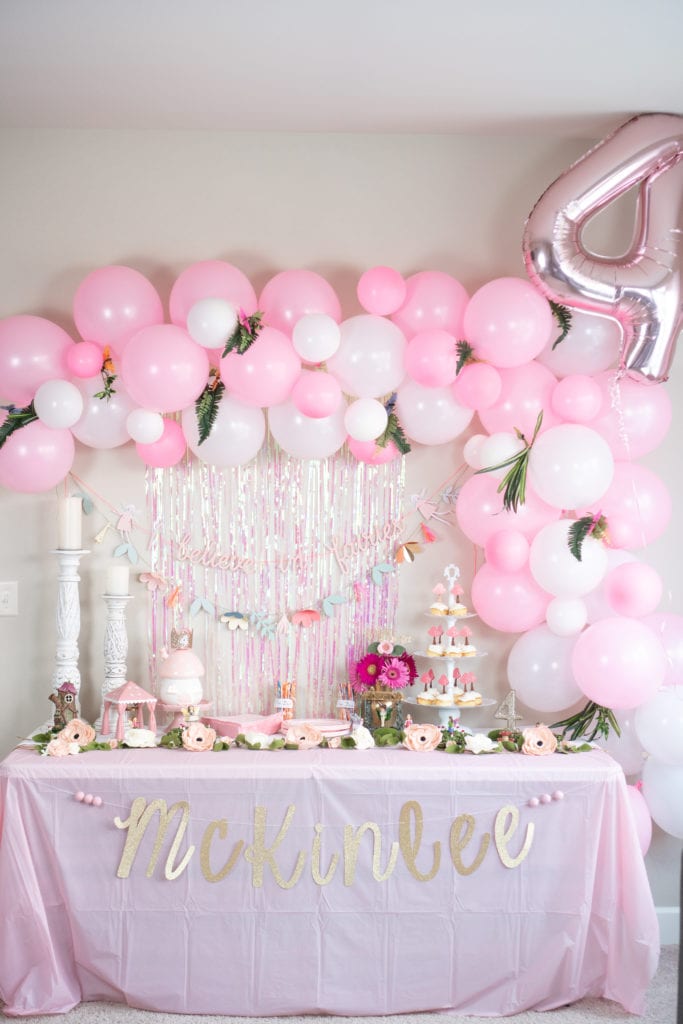 Fairy Garden Lantern
Our fairy garden lantern is a beautiful addition to a fairy themed party, especially as table decorations or around the yard if you're hosting a sleepover for little girls. You can find similar lanterns very inexpensively at thrift shops. Add mosses, rocks, and other fairy garden details along with battery-powered twinkle lights to finish it. Lovely!
Tissue Paper Flowers
You'll want a slew of tissue paper flowers to decorate your fairy garden party. They're easy to make and can be made to fit any color scheme.
Fairy Party Favors
At the end of the party, you'll want to send your child's little fairy friends home with a nice favor to say "thank you" for coming. Here are some fantastic fairy-themed favors to give them.
Fairy Crowns
Make some printable fairy crowns for your little fairies. The printable template from Simple Everyday Mom comes with a colorable version or a full-color version that you print, cut, and assemble. While these were originally meant as crowns for moms, they'll fit for an enchanted garden party or fairy party quite nicely!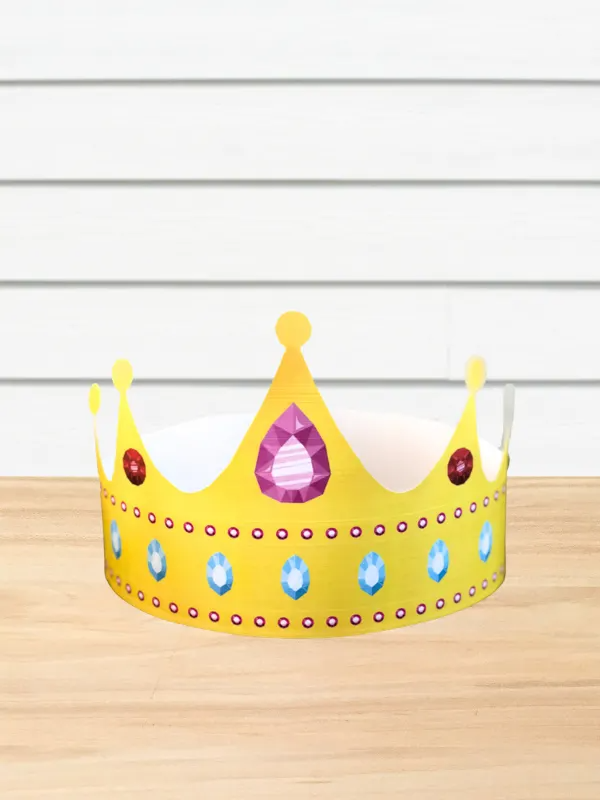 Fairy Necklaces
Put these pixie dust necklaces together as gifts for your guests. You'll need jar pendants, chains, glue, and glitter to fill the jars. Fill them with a solid color or go for the layered look, as you see here. Colored sand could be used in the place of glitter for the magical fairy dust, if you prefer.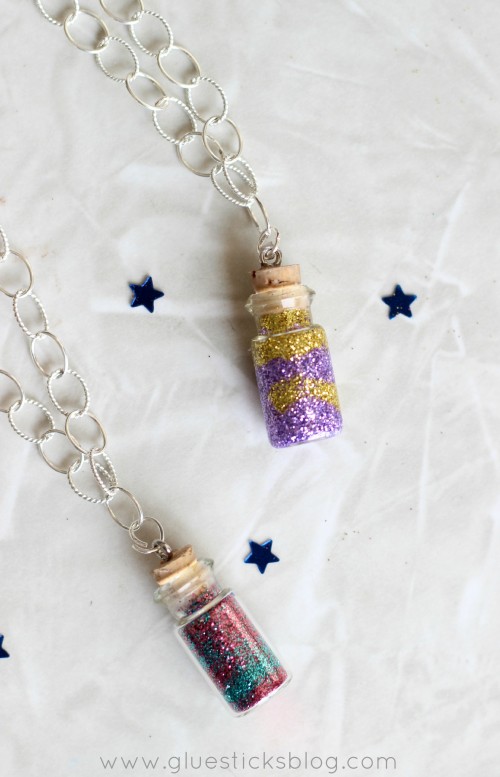 Fairy Wings
Make no-sew fairy wings for all the girls coming to the party! Follow the tutorial from Andrea's Notebook to make wings that are iridescent, just as you'd imagine fairy wings to be. They'll have such fun pretending to be little fairies.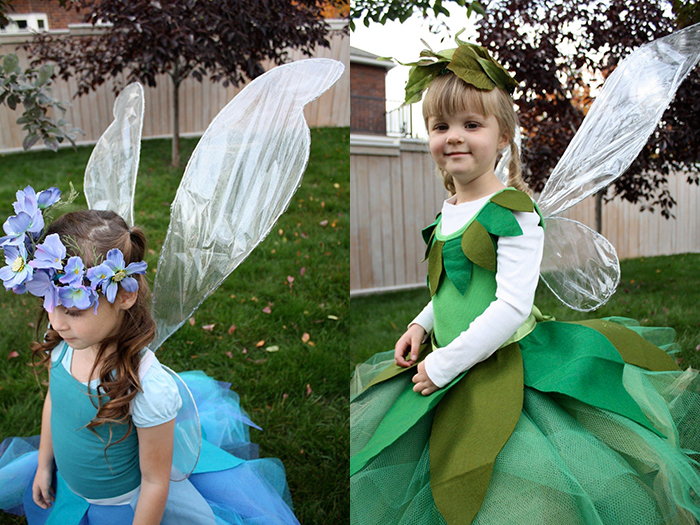 Fairy Slime
Make a big batch of this sparkly fairy slime from The Best Ideas for Kids. Children of all ages love stretching, squishing, and playing with slime. Add it to clear jars or plastic containers with a faux flower on top or a pretty ribbon tied around it.
Slime is SUCH a hit with our kids – we made it yesterday and the kids played with it for OVER AN HOUR. (Any mom who never gets an hour to herself knows what a feat that is LOL. I think any kid at a fairy party would love slime!)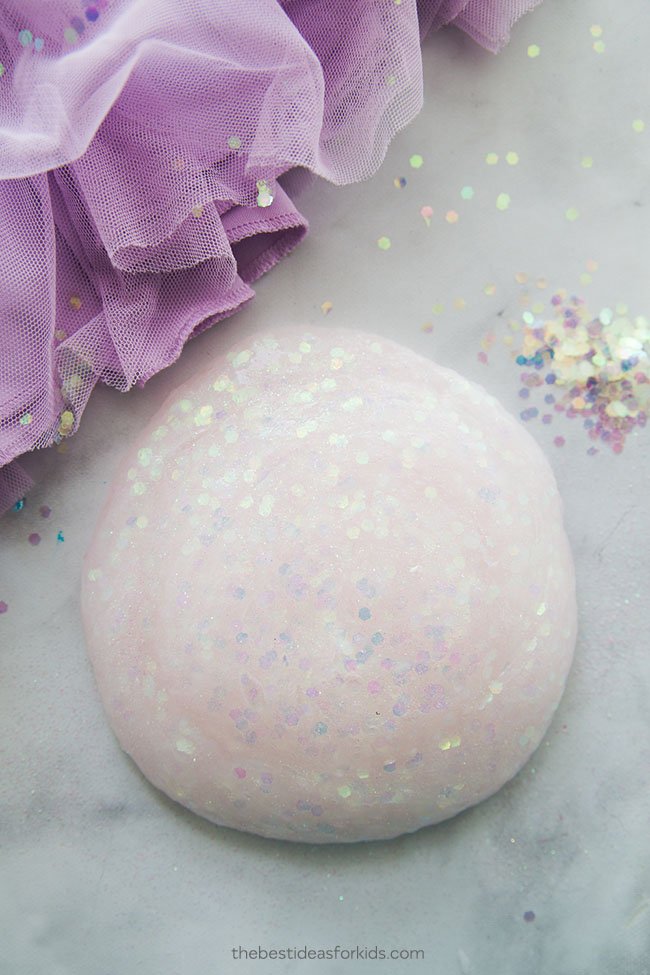 Sugar Plum Fairy Cupcake Bath Bombs
Bath bombs make wonderful party favors for girls, but make sure they're old enough to understand that they shouldn't taste them. They look beautiful and will make a fun, fizzy bath the party guests can enjoy later. Plus, your own little fairy can help you make them—it'll be an educational science lesson about acid-base reactions. Get the fairy cupcake bath bomb tutorial at STEAM Powered Family.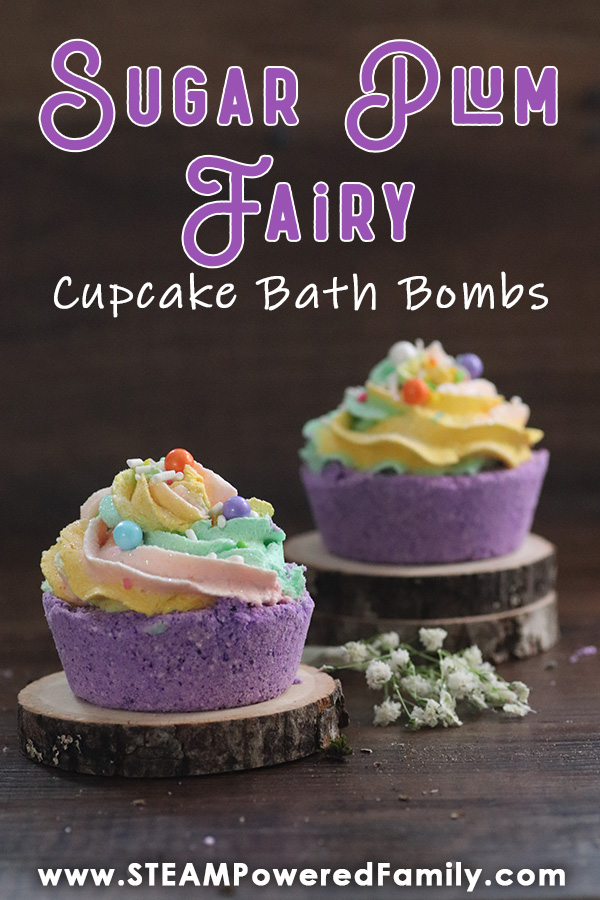 Woodland Animal Masks
Boys and girls alike will love these woodland animal masks from Lia Griffith. Cute little foxes, deer, and racoons will look adorable running around at your enchanted forest party.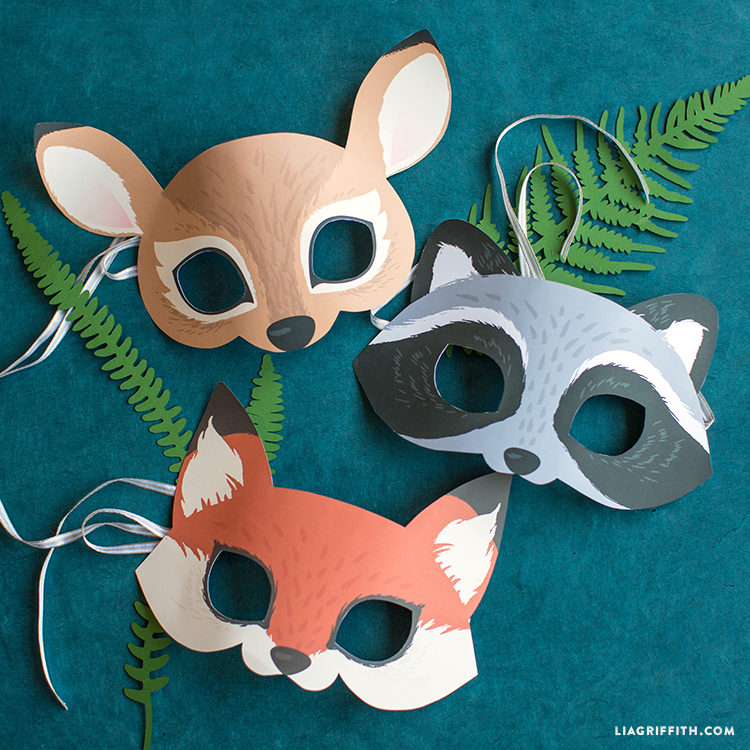 Fairy Birthday Party Activities
Looking for a fun activity for the kids to do at the fairy birthday party? Here are some fantastic crafts and activities to set up!
Decorate Your Own Fairy Wands
Childhood 101 hosted the cutest fairy party with a crown and wand decorating station. The cardboard crowns and and wands (stars and little butterflies) were provided, along with glue, glitter, and sparkles. The fruit skewers look super yummy, too.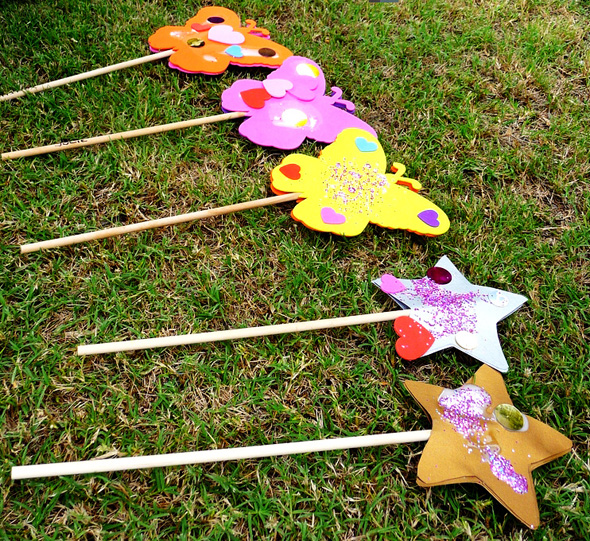 Fairy House Painted Rocks
Our super cute fairy house painted rocks are a great idea, and inexpensive, too! Provide flat rocks and paint markers so kids can draw their versions of a fairy house. It'll make a cute little piece of décor for them to take home.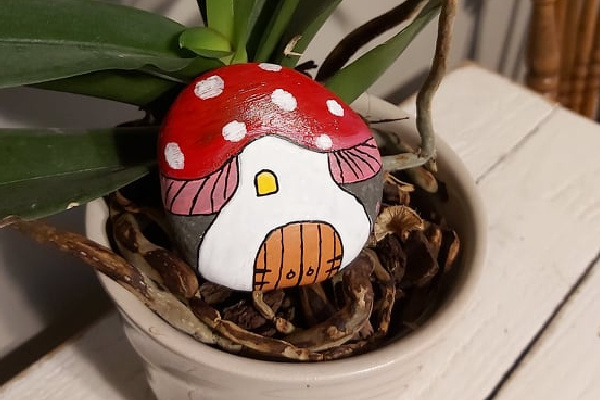 Fairy Painted Rocks
Another cute rock painting idea, these fairy painted rocks are a great choice. They can choose to make either the mushroom house above or the fairy (or both)! Using paint markers makes drawing and painting the rocks super easy, and the design of the fairy is not difficult to follow at all.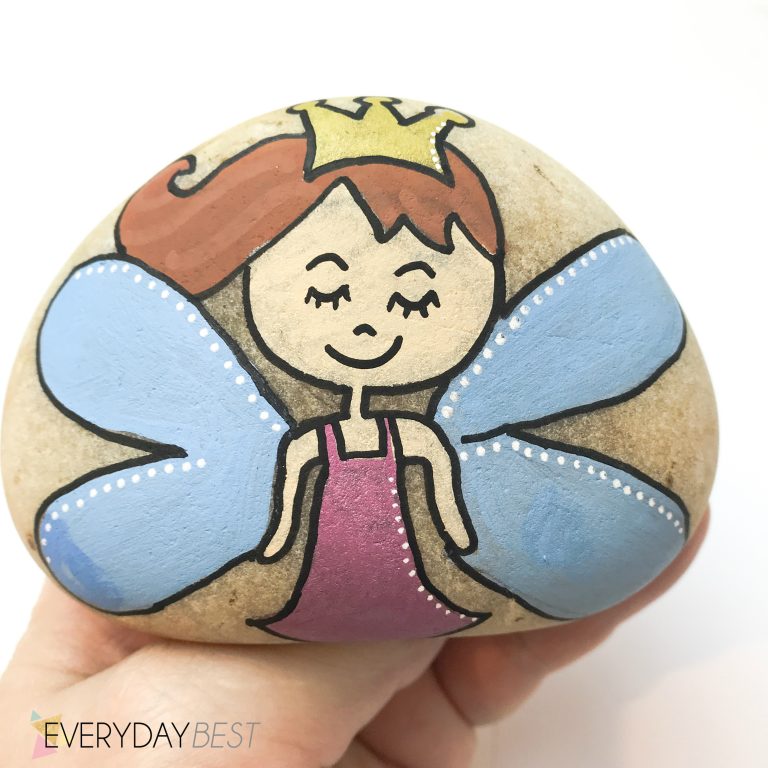 Popsicle Stick Fairy House
Set out some craft sticks for the kids to make popsicle stick fairy houses! You'll also need paint, buttons, and other decorations. If you're using school glue, the houses will need a few hours to try before the kids can pick them up and leave with them. Hot glue will dry faster, but an adult or older sibling will need to help the young kids with the gluing.
Make a Fairy Garden to take home
If you're really ambitious, you can have every child at the fairy birthday party create their own tiny fairy garden to take home!
Make them in pie tins from the dollar store – this is an easy way to keep them compact but easy to transport. Let them make their own houses or furniture to decorate their gardens. This activity could take all afternoon!
You can supply simple building materials like popsicle sticks, bottle caps, and faux plants from the dollar store. (Here's a complete list of places to get cheap fairy garden supplies if you want to go all out!)
Pin this list of fairy birthday party ideas to come back to when you're ready to plan out the details of the big day!